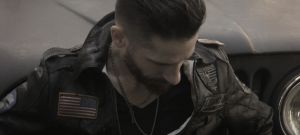 Vance Kelly is an award-winning illustrator, fine artist, printmaker and graphic designer.
Born in 1970, he resides in New Orleans, Louisiana.
His instantly recognizable artwork can be seen in the industries of music, advertising, apparel, and publishing.
With an interest in mythology, fantasy, and the occult, Vance uses dark and light themes to express his unique imagery.
He is most notable for his album cover and poster art.